What is Independent Living?
Simply put, Independent Living is a residential community for adults aged 55 and over that provides a variety of amenities, services and activities for residents. At Radiant Senior Living however, Independent Living isn't just a retirement community, but a commitment to a quality lifestyle of comfort and choice.
Enjoy the retirement lifestyle you are looking for at our Independent Living communities. We pride ourselves in being service-rich residential communities, addressing your needs for comfort and security, while respecting your desire to experience a relaxed and independent way of life.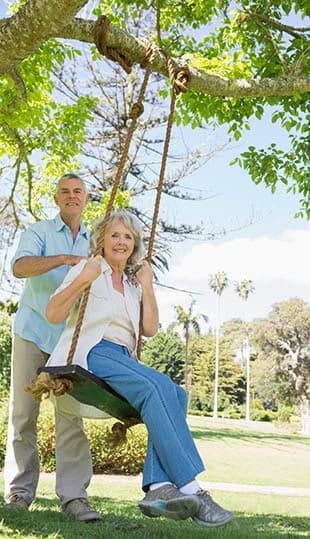 Enjoy an Independent and Quality Lifestyle of Comfort and Choice
Our beautifully appointed communities provide a full range of amenities, dedicated staff and the opportunity to live a carefree senior-focused lifestyle of choice.
Amenities in our Independent Living communities may include features such as an on-site beauty salon or barber shop, on-site laundry rooms, inviting social areas, fitness rooms and entertainment options. In addition to amenities designed for our active and independent residents, our Independent Living communities offer services to aid in promoting a truly independent and carefree lifestyle.
Our team of dedicated and compassionate individuals helps to make sure that our residents' days are filled with everything that they want to do, rather than all of the things that they have to do. Services for Independent Living may include basic housekeeping and laundry services or coordination of outside services to provide additional care that allows our residents to age in place.
Just like our residents, we value a lifestyle of choice. Our Independent Living residents enjoy our individualized, Healthy Living life enrichment program at each of our Independent Living communities. Enjoy a lifestyle of choice in dining, entertainment, activities and events.
To learn more about our Independent Living communities near you, visit our community directory.