Our Team
Radiant Senior Living was formed in mid-2011 with headquarters in Portland, Oregon. Our home office provides support to all of our Senior Living Communities throughout Oregon, Washington, and Montana, staffing 925 employees and serving over 1,230 residents at all levels of care.
The home office team—led by Founder, President, and Chief Executive Officer, James Guffee and Chief Operating Officer, Jodi L. Guffee— is comprised of professionals with many years of experience in and a passion for the Senior Living field.
Interested in joining the Radiant Senior Living team? Visit our careers page!

James T. Guffee, President and CEO
James T. Guffee is the founder of Radiant Senior Living, Inc. and serves as its President and CEO overseeing the general management of the company. Mr. Guffee along with his wife and Chief Operating Officer, Jodi Guffee, are proud to continue their family's 35-year tradition of providing high quality health care and innovative lifestyle choices for seniors. For almost 10 years, Mr. Guffee has served as an executive responsible for development, acquisition, capital restructuring, financing, and disposition of over 20 senior housing projects. Prior to entering the senior housing industry, Mr. Guffee was an award winning musician, composer, songwriter, producer and performer, including seven years as the bass player for the critically acclaimed rock group The Tories. Mr. Guffee earned a Bachelor of Music, magna cum laude, from Berklee College of Music in Boston.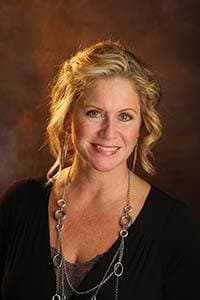 Jodi L. Guffee, Chief Operating Officer
At an early age volunteering in Senior Care Communities, Jodi L. Guffee developed a passion for seniors and experience in the Senior Care industry. Her passion led her to obtain a Bachelor of Science from the University of Oregon and a Master of Science in Gerontology from the University of Southern California. Jodi began her career in healthcare administration as a licensed administrator in both Assisted Living and Skilled Nursing facilities. While in California, Jodi was involved in the planning, construction, marketing and management of both new and existing Senior Care communities. Jodi L. Guffee is the owner and Chief Operating Officer of Radiant Senior Living where she leads the operations and marketing of seventeen communities ranging from Independent Living to Skilled Nursing. Technology has been an integral part of her mission to create comfortable, caring environments for the staff, residents, and family members of Radiant Senior Living. In her role, Jodi has had the opportunity to explore, test, and implement state-of-the-art technology that touches each part of the Senior Care business. Her desire is to bring multi-purpose tools to her teams to help aid them in providing the best in Senior Care.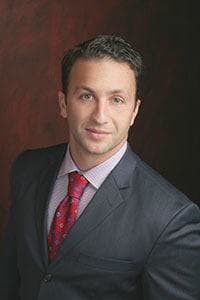 David Young, Chief Financial Officer
David brings hands-on financial experience to the CFO position having previously served as the Vice President of Finance in the Senior Living industry.  Additionally, David has experience in acquisitions, raising capital, financial modeling, budgeting, strategic planning, and real estate lending and investing.   At Radiant Senior Living, David focuses on the overall financial health of the business including operating efficiencies, revenue growth, expense control, cash flow management, short and long-term financial modeling, and key metric tracking, as well as owner and lender relations.  David holds a Master of Business Administration from the University of Notre Dame, and a Bachelor of Arts in Classical Studies & Culture, from New Saint Andrews College in Moscow, Idaho. 

Chirley Kilmer, Vice President of Operations
Chirley Kilmer joined our team in November of 2011 as the Vice President of Operations. She has been working in operations in the senior living industry continuously since 1997. She also brings experience in management of daily operations and sales & marketing for assisted living, memory care and retirement communities. Ms. Kilmer's expertise includes revenue enhancement, expense control, regulatory compliance and quality assurance. Her responsibilities at Radiant Senior Living include overseeing the functional areas of the management company's retirement, residential care and assisted living communities. Ms. Kilmer holds a dual certification in Accounting and Business Management. She is also a certified Administrator. She has participated in development, acquisitions, and operations in retirement and assisted living communities in Oregon, Washington, Idaho and Montana.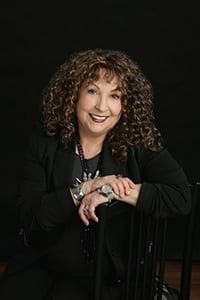 Sherry Lebed Davis, Vice President of Sales & Marketing
Sherry Lebed Davis serves as Vice President of Sales & Marketing for Radiant Senior Living. In her role, she is responsible for overseeing all aspects of training and guiding our sales teams in sharing the quality of care and options we provide. Her role fits well within her passion for helping seniors and their families find a better quality of life and solutions to help them thrive.
Prior to joining Radiant, Sherry was the Regional Director of Sales and Marketing in Senior Living with a large, nationally recognized provider.  Sherry led her team to the top rank in the district and held them there for over three years.  Always a multi-tasker, Sherry has also been a speaker, author, and business owner over the past twenty years.  Her expertise is in growing strong teams, building occupancy, and increasing revenue. Trust, motivation and positive thinking are Sherry's core beliefs, which she brings into her day-to-day work with her teams at Radiant Senior Living.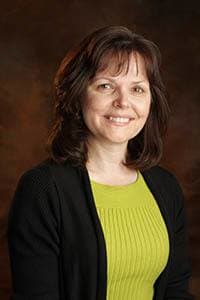 Donna Frasier, Financial Controller
Donna Frasier joined our team in 2002. She started her accounting career in high school, worked her way through college, and earned a Bachelor of Science in Accounting from Portland State University. Donna became a Certified Public Accountant in 1984 around the same time that she began working in the senior care industry. She has experience with all aspects of accounting and has been responsible for overseeing an accounting staff for over 25 years.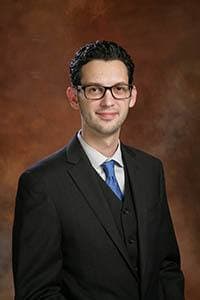 Jace Sampson, Director of Quality Services
Jace joined the Radiant family in December 2012 as an Executive Director in one of our Portland area properties.  He quickly became the Area Operations Manager and now compliments our management team as the Director of Quality Services. Jace brings more than 15 years of experience to his position.
Jace discovered his passion for seniors at an early age when he began in long term care as a Certified Nursing Assistant, later transitioning into positions including Assistant Staff Development Director, Business Office Manager, Resident Care Coordinator, Community Relations Director and Executive Director. His experience includes Skilled Nursing, Retirement, Assisted Living, Memory Care and In-Home Care.  Jace is a certified Administrator in Washington and Oregon.