What is Skilled Nursing?
A Skilled Nursing community offers nursing care and assistance with the activities of daily living, 24-hours a day, supervised by a licensed physician. A Radiant Senior Living Skilled Nursing community offers individualized care for all of our skilled nursing residents.
At each of our care levels—skilled nursing, intermediate care or rehabilitation—our compassionate caring professionals are ready to meet the needs of each our residents.
We don't just treat the problem, we treat the person. Our medical professionals are trained to care for the often complex needs of the residents we serve. For each resident, we will set goals and provide the treatment, therapy, and support needed to meet those goals. Our nurses and therapists provide routine comprehensive assessments of each resident in order to establish goals and individualized holistic treatment plans. These goals and plans are a joint effort between our medical professionals, residents, and family members.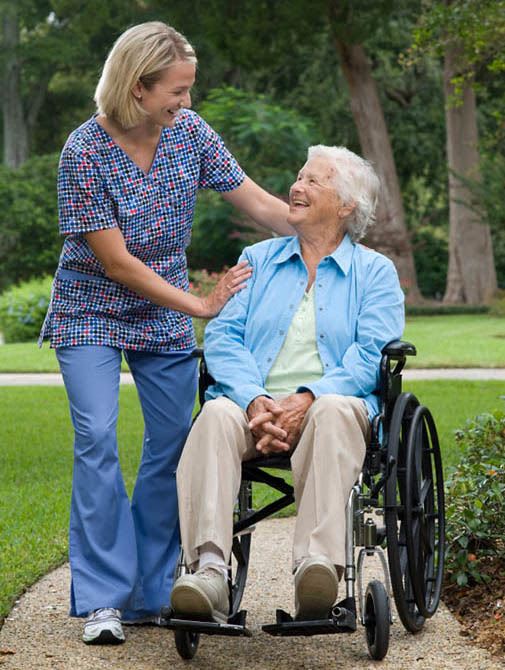 Personalized Care for Skilled Nursing Residents
Our team has the ability to meet the needs of residents who are dealing with stroke effects, joint replacement/repair, wound issues, IV Therapy and cardiac events, just to name a few. Key to the treatment of these issues is the licensed nursing staff which is available 24 hours a day, 7 days a week. Our physical, occupational, and speech therapists are available 6 days a week and on an as-needed basis to help our residents gain as much independence as possible during their stay.
Most residents who come to our skilled nursing and rehabilitation centers will eventually go home or to a lower level of care. Prior to discharge, our team will help prepare each resident to return home or to another living setting. We consider each resident's successful discharge our success, and we work very hard to help our residents achieve their goals and reach the highest level of independence and quality of life. We can also accommodate residents who may need a long-term stay to fully recover or have their ongoing needs met.
To learn more about our Skilled Nursing communities near you, visit our community directory.